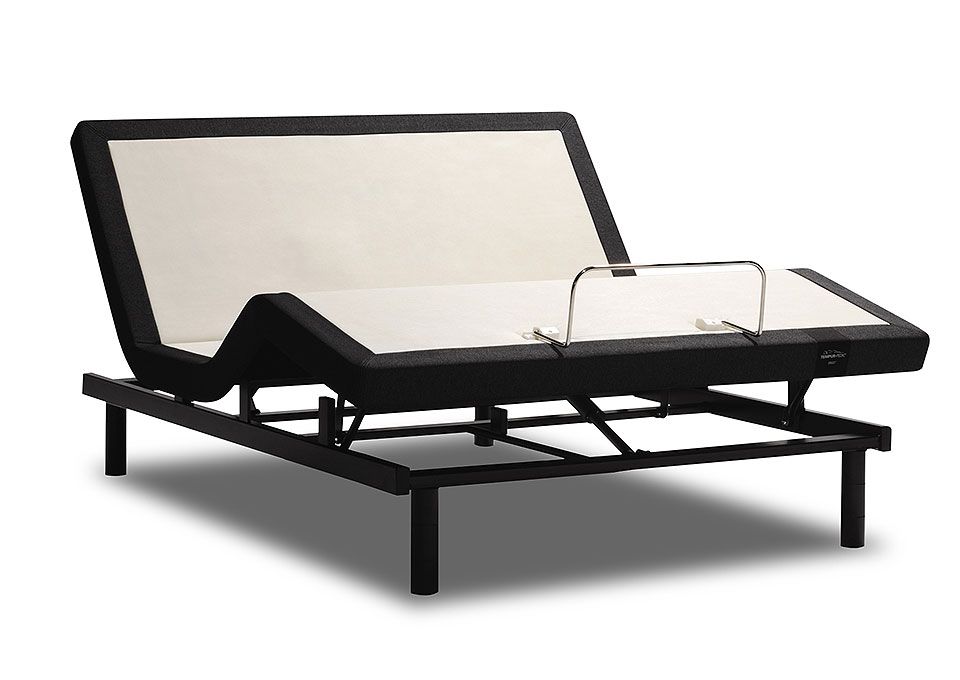 Features:
Adjustable Head Lift
Adjustable Leg Lift
2-Zone Massage
USB Ports
Wireless & Backlit Remote
Pre-Set Flat Position
QuietMode™: Pre-Set button on remote that gently tilts mattress to anti-snore position
TV in Bed Pre-Set/Programmable Position
Zero Gravity Pre-Set/Programmable Position
Favorite 1 Pre-Set/Programmable Position
Headboard Bracket Sold Separately Purchase Here
Quiet Drive Motors
Child Lock Feature
Under Bed Lighting
Zero Clearance - Base can sit directly on a platform or drawer foundation
Adjustable Height Legs (3″, 6″, or 9″ high leg, total floor to top of frame height is 16″ with the 9″ height)
Power Outage Protection
700 lbs Lift Capacity
25 Year Limited Warranty
Tempur-Ergo Power Adjustable Base
SKU
Tempur-Ergo Power Adjustable Base
The TEMPUR-Ergo® power base is an essential part of a holistic sleep system, combining premium technologies like QuietMode™, USB ports and underbed lighting for a seamless sleep experience.
$28 delivery charge will appear at Checkout. No pick-up option available. Some locations may not be available for next day delivery.
Features:
Adjustable Head Lift
Adjustable Leg Lift
2-Zone Massage
USB Ports
Wireless & Backlit Remote
Pre-Set Flat Position
QuietMode™: Pre-Set button on remote that gently tilts mattress to anti-snore position
TV in Bed Pre-Set/Programmable Position
Zero Gravity Pre-Set/Programmable Position
Favorite 1 Pre-Set/Programmable Position
Headboard Bracket Sold Separately Purchase Here
Quiet Drive Motors
Child Lock Feature
Under Bed Lighting
Zero Clearance - Base can sit directly on a platform or drawer foundation
Adjustable Height Legs (3″, 6″, or 9″ high leg, total floor to top of frame height is 16″ with the 9″ height)
Power Outage Protection
700 lbs Lift Capacity
25 Year Limited Warranty