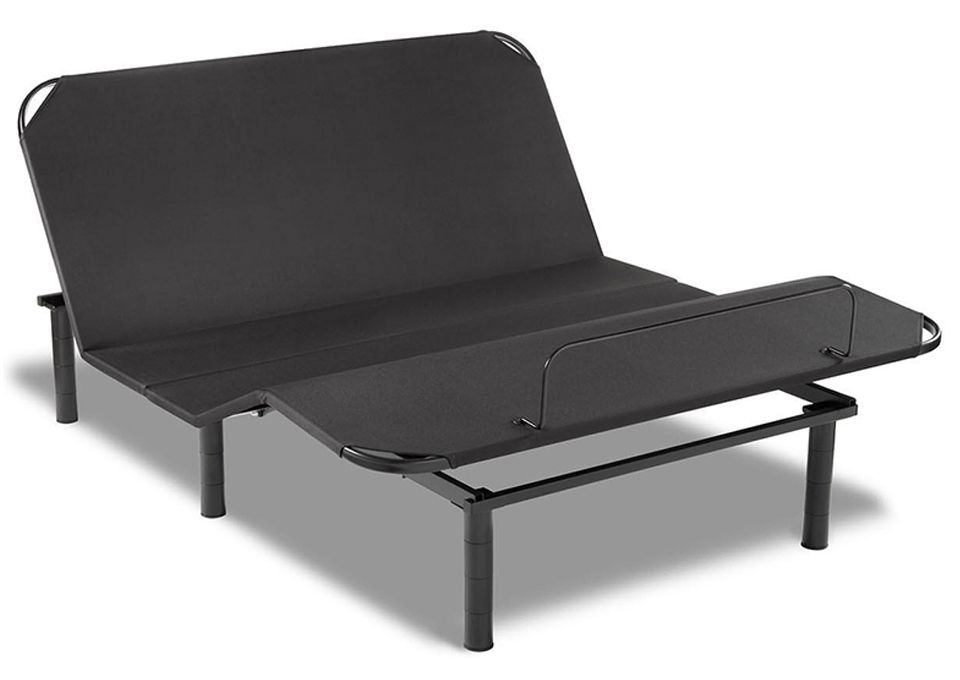 Features:
Adjustable Head and Foot
Wireless Remote
Child Lock
Retainer Bar
Silent Drive Motors
Power Outage Protection
Gravity Release
Adjustable Height Legs (3", 6", 9", or 12" high leg, total floor to top of frame height is 15″ with the 12″ leg)
Motion Air is not compatible with platforms/foundation drawer units
Headboard Bracket Sold Separately
650 lbs Max Weight Capacity
10 Year Warranty
Beautyrest Motion Air Adjustable Base
SKU
Beautyrest Motion Air Adjustable Base-1
Now, you can enjoy the customized comfort of an adjustable base at an affordable price. The Motion Air model lets you adjust the head and/or foot of the mattress with a wireless remote so you can find your optimal position for sleep.
$28 delivery charge will appear at Checkout if ordered individually. No pick-up option available. Some locations may not be available for next day delivery.
Features:
Adjustable Head and Foot
Wireless Remote
Child Lock
Retainer Bar
Silent Drive Motors
Power Outage Protection
Gravity Release
Adjustable Height Legs (3", 6", 9", or 12" high leg, total floor to top of frame height is 15″ with the 12″ leg)
Motion Air is not compatible with platforms/foundation drawer units
Headboard Bracket Sold Separately
650 lbs Max Weight Capacity
10 Year Warranty